As tempting as it may be to simply splash your face with some water and fall into bed after a long day, that sadly won't cut it when it comes to a night time skincare routine.
Night time is when your skin enters its repair stage. So, it's a perfect time to give it some support with topical products. Regardless of your skin type, you should be following a regular skincare routine to make sure you're properly removing make-up and impurities from the day, as well as keeping your skin looking healthy.
The Essentials
Cleanser
In the evening, it's important to ensure you remove as many impurities from the skin as possible. That's because any debris left on the skin has the potential to block pores and cause spots and blemishes. If you have very dry or dehydrated skin, stick to a gentle cleanser that focuses on hydrating your skin as well as removing make-up. If you have an oilier complexion, or you're prone to blackheads or blemishes, pick out a cleanser that reaches deep down into pores to unclog blockages.
Face scrub
Following up your cleanser with a daily scrub is a great way to remove dead skin cells and make sure your skin is as free from impurities as possible. This is especially important if you have oily or blemish-prone skin. However, even dry skin can benefit from a daily facial scrub. Simply pick a gentle product formulated for sensitive skin, that will hydrate as well as cleanse.
Eye cream
The skin around your eyes needs to be handled gently. This is because it's thinner and more delicate than the skin on the rest of your face. While using an eye cream in the morning will awaken tired eyes, you can also use one at night to replenish the skin in the under-eye area, give an instant moisture boost, and lock in hydration for 24 hours to prevent loss of suppleness.
Moisturiser
Moisturising your skin as the final step in your night time skincare routine is an essential step. It locks in moisture and keeps your skin hydrated. Even if you suffer from oily skin, it's still important to keep your skin hydrated and moisturised. Otherwise, your skin could end up producing more oil to compensate. Make sure to choose a product which is oil-free and non-comedogenic, which means it won't block your pores.
The optionals
Targeting spots
If you have spot‐prone skin, incorporating a more targeted product into your evening routine could help. For instance, the Neutrogena® Clear & Defend Rapid Clear Treatment can help to reduce the appearance of spots, to leave skin clearer and healthier.
If you suffer from mild to moderate acne, light therapy is a clinically‐proven treatment option. The energy from red and blue light gently filters through your skin and can reduce acne‐causing bacteria and reduce inflammation. If your acne is more severe, please consult your GP or dermatologist.
Serum
A serum is an optional step in your night time skincare routine, but if you suffer from dehydrated skin it can really work to re-energise and supercharge your skin. It doesn't have to be a longwinded, extra step in your regime. Add 2-3 drops of booster serum into your moisturiser and then apply as you would in your usual moisturising routine.
Face masks
While this isn't a necessary step for every night of the week, adding in a hydrogel mask once or twice a week could seriously benefit your skin.
Depending on your skin type and concerns, there are loads of options available. Take your pick from masks for detoxing your skin, to masks which can help to smooth fine lines. These masks can deliver the equivalent of one 30ml bottle of serum to your skin in just 15 minutes. Apply one while you're doing your before-bed activities, like brushing your teeth or packing your bag for the next day.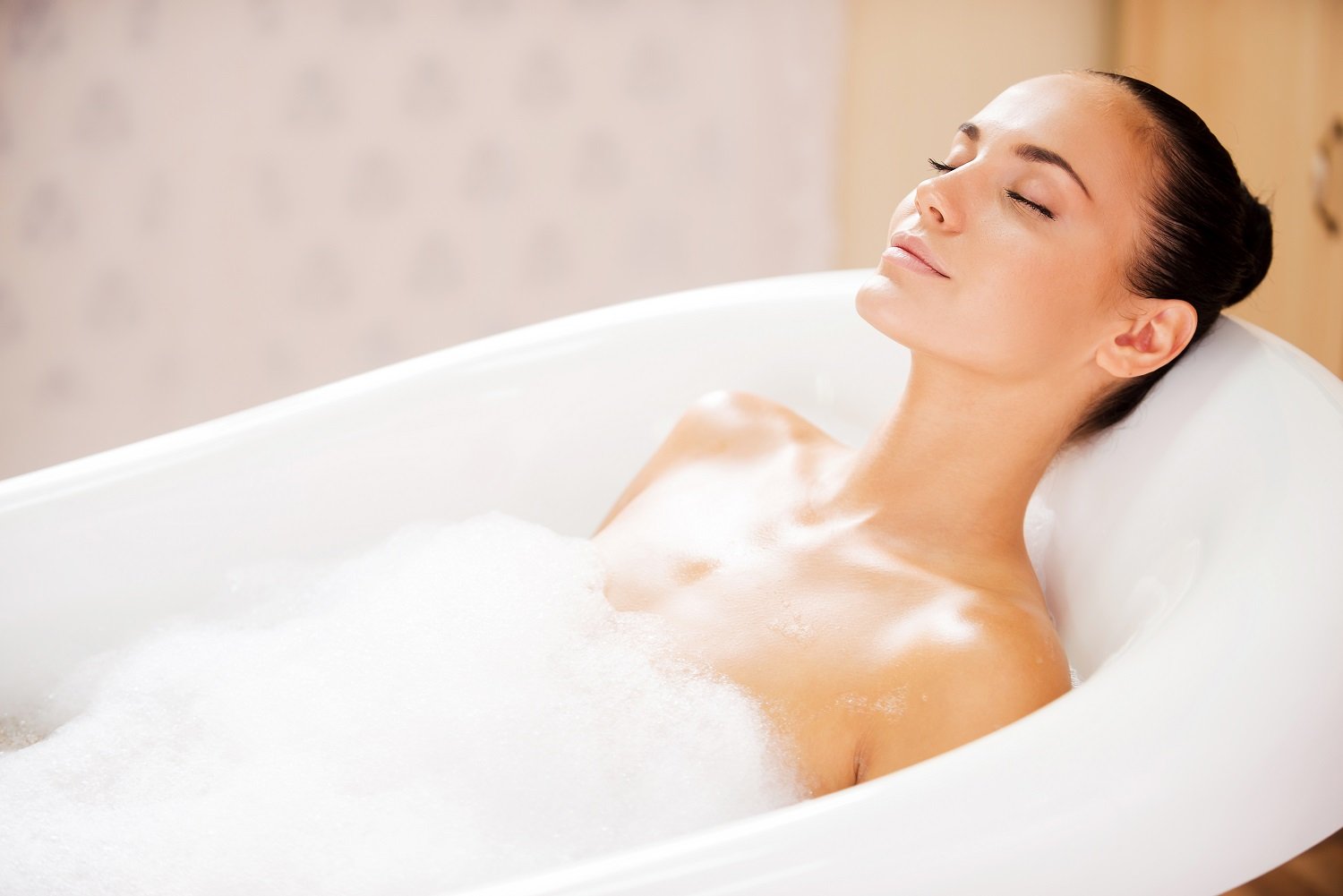 Grab a face mask, order a takeaway, and pop on a chick flick because here's our guide to the ultimate head‐to‐toe pamper night.