The Neutrogena® Shine Squad is here, and we're welcoming 3 new members to the team. Tom Read Wilson, Gary Thompson (aka @ThePlasticBoy) and Stephy YT have joined Vick Hope and Louise O'Reilly, and together, they're bringing you all the squad goals.
The Shine Squad
Every member of the squad has had experience with spots and acne, and they are daring to bare everything for our new campaign.
Want to know how Tom gets his glow, or whether Gary's skin has always been so flawless? The squad are going to be sharing their skincare regimens, product recommendations, and
real, honest stories about being comfortable in their own skin.
We want to allow the Shine Squad to rebel against unattainable beauty standards and help consumers celebrate their imperfections and unique traits.
Want to see more? Then follow @Neutrogenauk and the #ShineSquad on Instagram!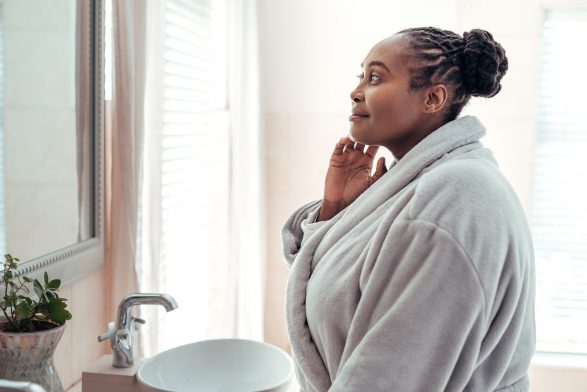 If you're not sure where your complexion sits on the skin type spectrum, then read on for our ultimate guide to different skin types.