While hyaluronic acid (HA) might sound intense, or even scary, it's actually a powerful skincare ingredient that works for every skin type.
Produced naturally in our skin own cells to help to maintain moisture levels, hyaluronic acid is a large sugar molecule that really packs a punch when it comes to hydrating, plumping and smoothing the skin for a healthy, radiant finish.
What is Hyaluronic Acid?
This lightweight ingredient draws moisture from the air to keep your skin smooth and hydrated when applied topically. In fact, just a single gram of hyaluronic acid has the ability to hold up to 6 litres of water. This makes it a wonderful ingredient for dry, dehydrated and ageing skin types.
As our skin's ability to retain moisture depletes with age, hyaluronic acid can help to promote a more youthful complexion. Just like a sponge, it holds vast amounts of water, plumping the skin to even out fine lines and wrinkles.
The Benefits of Hyaluronic Acid
Essential for a healthy-looking complexion, hyaluronic acid benefits include protecting skin against environmental aggressors including pollutants. Its ability to deeply hydrate, revitalise, and even protect the skin in this way has made hyaluronic acid an increasingly popular ingredient for skincare professionals and aficionados alike.
Ideal for all skin types – even blemish-prone and the most sensitive of skin – hyaluronic acid can be a beneficial addition to your daily skincare routine. As hyaluronic acid is based on a natural structure, our bodies break it down over time. This means it's important to use an HA-based product at least once a day to keep your skin fresh, supple and radiant.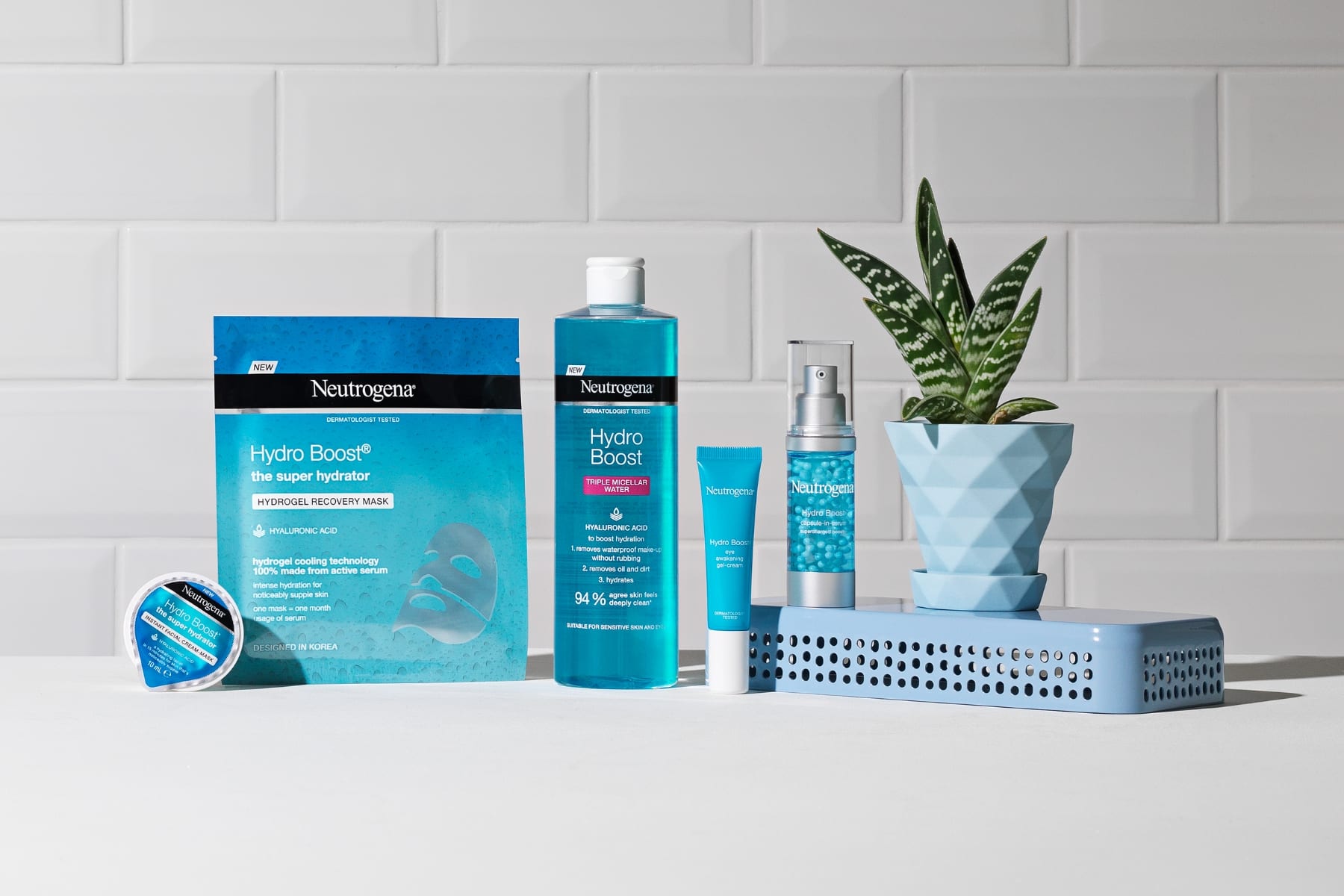 NEUTROGENA® Hydro Boost Supercharged Booster
Best applied topically to the skin after cleansing and before moisturising, hyaluronic acid is a staple ingredient in many serums. The NEUTROGENA® Hydro Boost Supercharged Booster intensely hydrates, soothes, and energises tired skin. Powered by HA, the weightless formula absorbs quickly into the skin, instantly illuminating your complexion. Delivering up to 24 hours of hydration, the Supercharged Booster will fit seamlessly into any skincare routine.