The temperature is dropping, the nights are closing in, and as for your skin? Well, let's just say that dry skin seems to get a whole lot drier and duller at this time of year.
Perhaps you're upping your moisture levels from within, filling up your water bottle at every opportunity in a bid to stay hydrated; or maybe you're slathering on any cream you can find in the hope of getting your glow back. But the truth is that there are many different factors that can cause winter dullness, so if you're ready to tackle your dull skin issues full-on this year, read on to find out how to beat it.
What causes winter dullness?
Most of us spend extra time during the summer preparing our skin for the weather; SPFs, moisturisers, exfoliators being the most common tools. We all like to look fresh from head to toe when we're showing off more skin. Yet in the winter, we can be guilty of bundling ourselves into a multitude of layers to hibernate.
The reality, however, is that our skin needs just as much attention during the winter months. For starters, dehydration isn't just a threat when the mercury soars. Low environmental humidity and cold weather, along with alcohol and central heating, can all lead to dehydration both inside and out.
Exfoliation is another thing that may fall off the radar when the cold sets in. But if you have dry skin, exfoliating regularly can increase your skin's radiance. In fact, when you exfoliate, you slough away dead skin cells and unblock pores, which can lead to happier, healthier, glowing skin.
Why does my skin feel extra dry in the winter?
If you tend to stick to the same skincare products all-year round, this could also be a contributing factor to your skin's dryness.
In the warmer months, our skin finds it easier to retain moisture levels, while in winter we can quickly lose water from the skin's outer layers, which can compound that dryness. This means that mixing up your skincare routine with winter-suitable products to lock in moisture and nourish your skin is the best way to beat winter dullness.
If you think about your bathing and skincare routine in general, chances are, hot baths come into it too. Everyone likes to warm their cockles when the frost sets in. But intense heat like this can break down your lipid barrier, and this can lead to that dried-out feeling.
Another culprit could be the type of products you're using. As well as thinking about your facial moisturiser, do a quick audit of your routine. Harsh peels and masks, and any products with alcohol can strip oil from your skin's surface, which will only add to that dryness. And if you've put your SPF to the back of your beauty cabinet, drag it back out – snow glare and winter sun can still cause damage.
How to boost your glow-factor in 5 steps
So, if you're ready to banish winter dullness for good, here's how to start:
1. Nourish
As well as keeping your skin's moisture locked in, give it an added lift with some vitamin C. Used topically, vitamin C can increase radiance and lighten dark spots. Neutrogena®'s Refreshingly Clear Facial Wash with pink grapefruit and vitamin C is one way to work it into your skincare routine. The combination of ingredients can be a perfect route to that clearer, radiant complexion.
2. Exfoliate
We want to slough away those dead skin cells in the winter, without stripping moisture levels. So, you need something that can get to work on a deeper level, cleansing, preventing imperfections by unclogging pores, and not over drying the skin in the process. The Neutrogena® Refreshingly Clear Daily Exfoliator is one product that can help on all counts.
3. Protect
Let's not forget that winter sun and the tendency to whack the heating up and climb into a hot bath can also wreak havoc on our skin's moisture levels. So, don't skip the SPF, and keep those baths and showers lukewarm to prevent dry-out. You can even deck the home out with small humidifiers to tailor your environment to the winter months and disperse moisture levels evenly.
4. Hydrate
Swap those lighter, summer moisturisers for something that's thicker, and pay special attention to your bedtime routine. Often, oil-based formulas can work wonders. But if you have a breakout-prone complexion, this could only aggravate it further. In that case, opt for something like Neutrogena®'s Refreshingly Clear Oil-Free Moisturiser. Its oil-free formula still packs a punch with hydration levels, but it doesn't clog the skin, giving you that radiant, clear glow.
5. Go beyond simply moisturising
To supercharge your moisturiser, add some hyaluronic acid to your regime. Products like the Neutrogena® HydroBoost® Supercharged Booster include Hyaluronic acid capsules that can smooth away dry lines and illuminate your skin.
Ditch potentially drying masks like clay formulations in place of super-hydrating types, like the Neutrogena® Radiance Boost Hydrogel Recovery Mask. Used post-cleansing and moisturising, it can deliver the equivalent of a 30ml bottle of concentrated moisturising serum in one 15-minute hit.
With all areas of your routine tackled, you'll be on the fast track to luminous, hydrated skin, whatever the winter throws your way.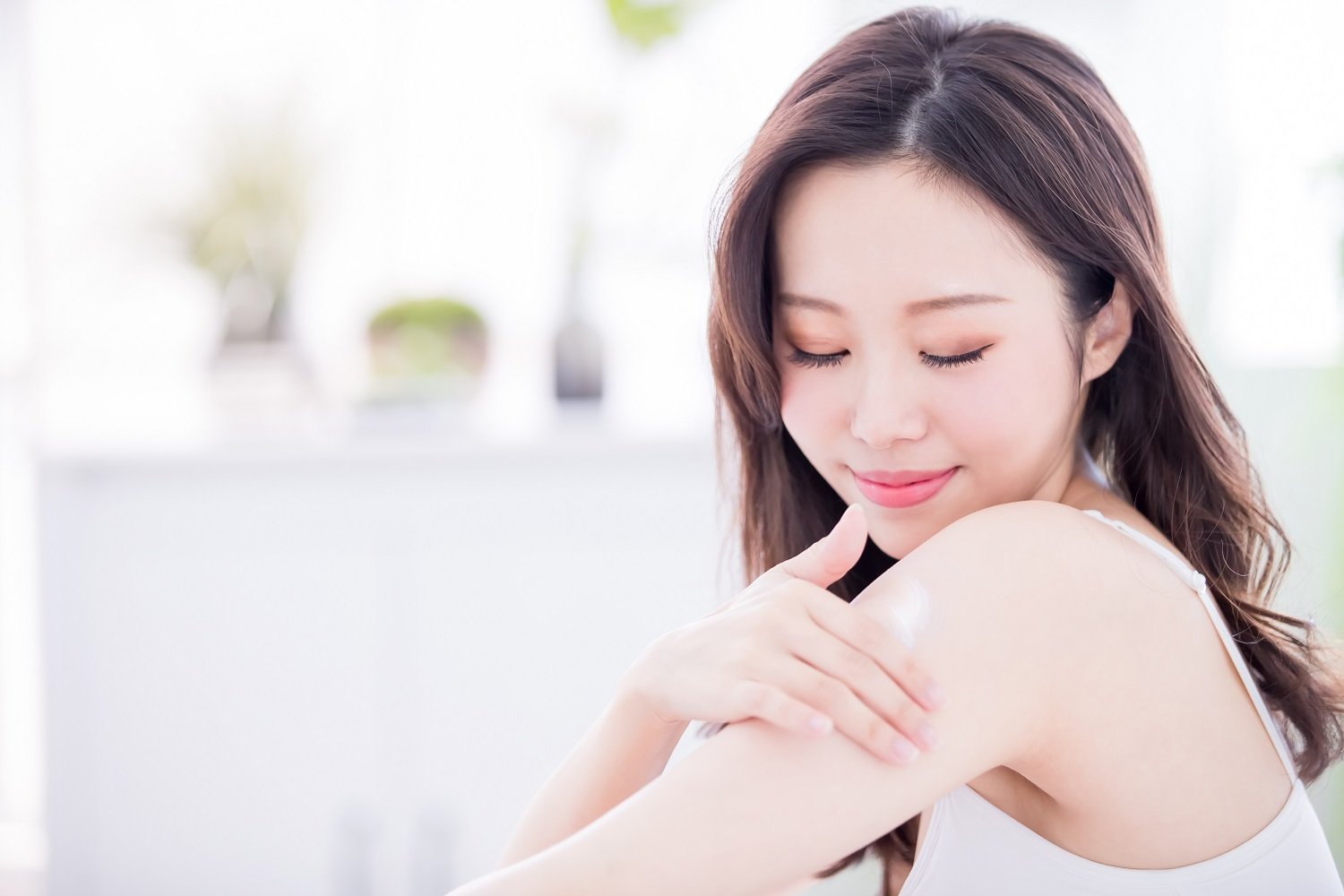 Dry skin can be uncomfortable and happens when your skin is lacking in natural oils. Read on for why it happens and how to solve it...