Your skin is your body's largest organ, but you probably spend an inordinate amount of time caring for the small percentage of it that's on your face. After removing your make-up, you likely have several steps in your moisturising routine: Applying serums, eye creams and face creams in the quest for that elusive glow. The skin on your body, however? You might slather some lotion on your elbows and knees if they're looking especially dry, but moisturising your body sounds like a bit of a chore. And it's a total waste of time, right? Well, wrong (but you're not alone, so don't worry). Here are 5 reasons you should incorporate body moisturisation into your daily skincare routine:
It locks in moisture
This might sound like common sense, but moisturising your skin locks in moisture…Who knew?
If you're the type of person who likes to turn their shower up to the point that's uncomfortably hot, then you probably know the sensation of stepping out and your skin feeling dry, tight and itchy. This is your skin's way of telling you that it's dehydrated, so it's important to replace the moisture stripped away by the hot water. Take 60 seconds after your shower to apply some body lotion. You'll feel better and your skin will thank you for it.
It prevents wrinkles
Sorry to be the bearer of bad news, but it's not just your face that can get wrinkles. All the skin on your body can show the tell-tale signs of ageing, particularly your neck and décolletage.
The more dehydrated your skin is, the more visible its fine lines and dark spots will be. By keeping your skin hydrated, you can improve skin texture and tone. The healthy sheen that moisturiser gives your skin can also mask imperfections while helping your skin to repair itself and stay healthy.
It feels amazing
The idea of moisturising might seem like a chore, but the act of actually doing it can be highly relaxing. Dedicating a couple of minutes at the end of a busy day to applying some body lotion can help you to unwind and reflect.
Massaging in lotion can also help you to isolate any muscle aches you've acquired from that morning's spin class (or just sitting hunched at your computer all day). Focus on your body's pressure points to add to the soothing effect. Is there anything more therapeutic than a bit of self-care?
It makes your skin less oily
Everything from stress to hormones can wreak havoc with your skin, causing your sebaceous glands to produce extra oil which can lead to blocked pores and blemishes. This doesn't just happen to your face either, and spots can pop up anywhere from your back, to your chest. It might sound counter-intuitive, but moisturising problem-skin can actually help to reduce oiliness. If your skin is very dehydrated, it can actually cause these glands to compensate by producing even more oil. By using a light, water-based moisturiser you can keep your skin hydrated without adding extra oil.
It makes you glow
2019 is the year of the glow, and everybody is striving for that "lit-from-within" look to their skin. The harsh, winter weather can leave your skin feeling dull and flaky, so keeping it hydrated with a good body lotion is essential to achieving a dewy sheen. Embrace natural-looking skin that'll have you reaching for that mini-dress ASAP.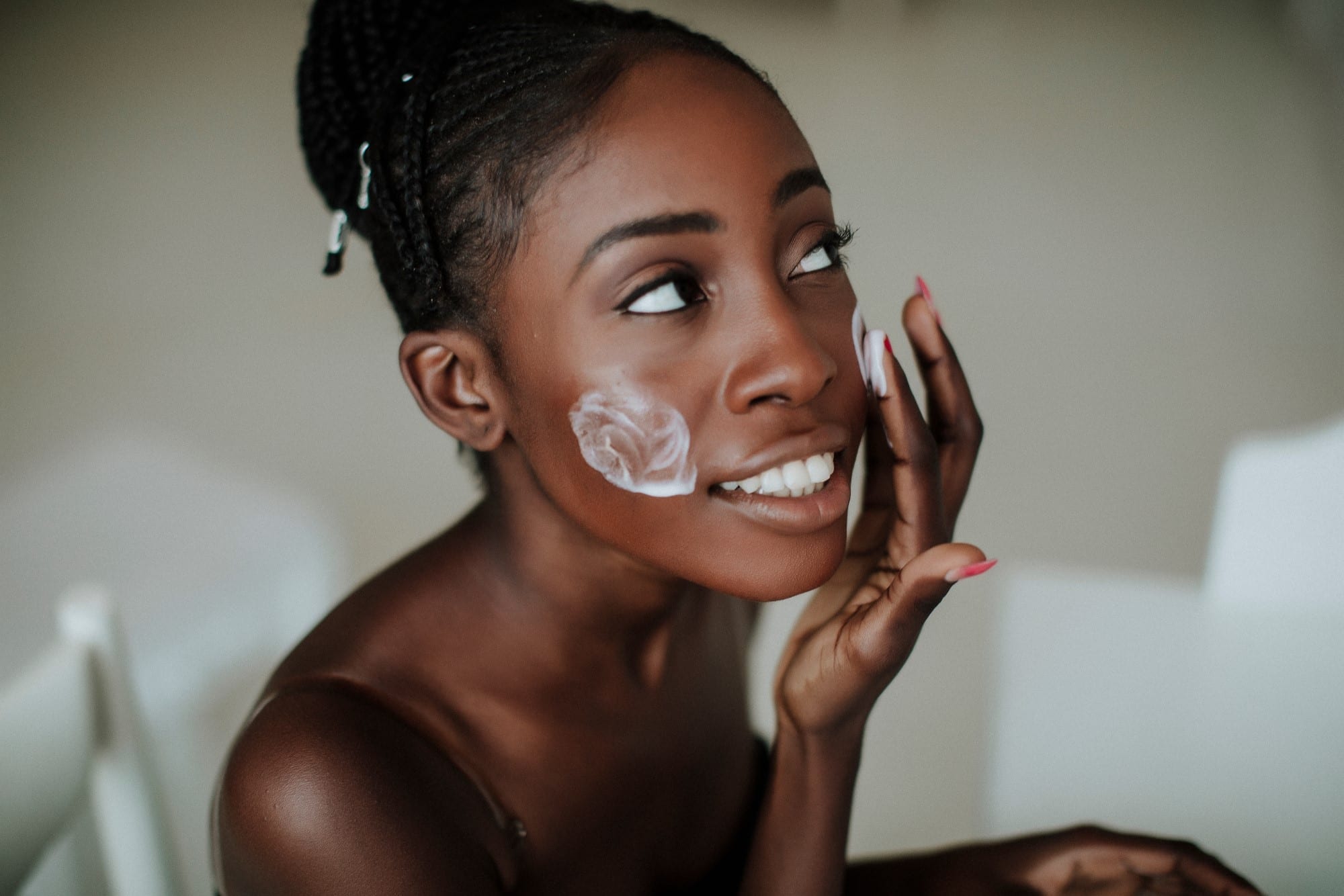 Did you know that dry and dehydrated mean two different things when it comes to your skin? Discover why you get dehydrated skin, and how to treat it.